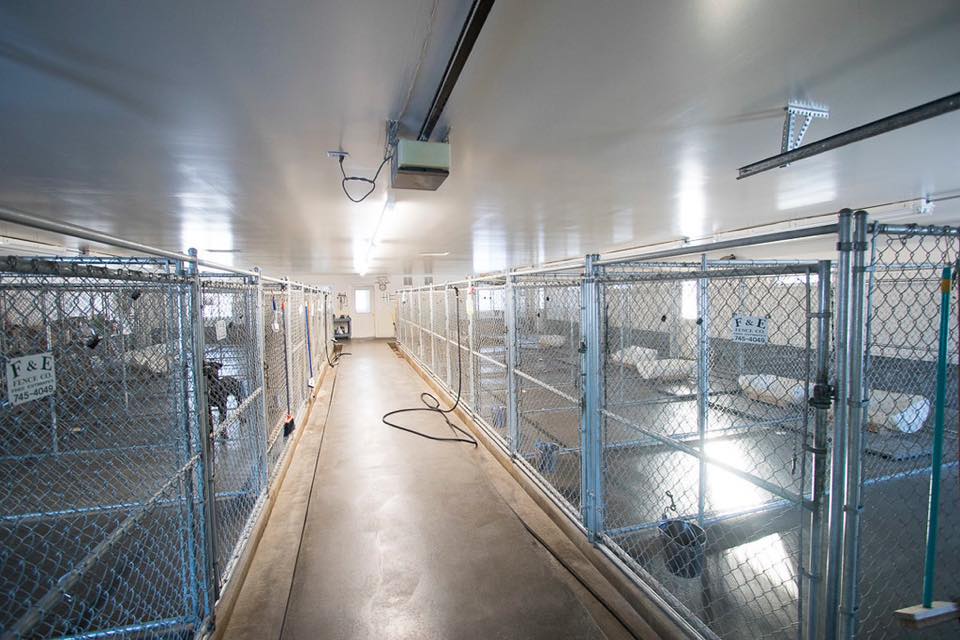 ATTENTION: Due to the increase in the economy, we are having to raise our prices as of March 1, 2023.  We apologize for any inconvenience this might cause.
One dog/one kennel: $30.00 per day – Increasing to $35 per day
Two dogs/one kennel: $54 per day – Increasing to $60 per day
Call if you have more than 2 dogs or need dogs in separate kennels

or have any questions
We are affiliated with "The Dog Wash" and "Paws Up Pet Salon" – you can have your dog bathed and groomed prior to picking up from boarding.   Due to the shops being so busy, if this is something you'd like to have done while your dog is with us, please let us know WHEN YOU CALL TO MAKE BOARDING RESERVATIONS as we can NOT guarantee the availability at the shops on a short notice.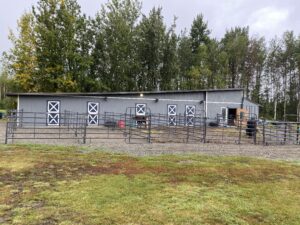 12×12 stalls with large paddocks and lots of pasture to graze and roam on.    Our rates for horse boarding has gone up due to economy increase and a substantial increase in hay prices.   We also do short-term horse boarding – please call for pricing.
NEW POLICY: Business is BOOMING and we are booking way out in advance so, we will be requiring a non-refundable deposit to hold your spots and there is now a $25 fee that will be added to that for all NO SHOWS!   If you schedule your dog with us and your plans have changed or cancelled, PLEASE GIVE US A COURTESY CALL so that we can fill your spot.   We appreciate your loyalty and business.
We are open Monday thru Saturday from 9AM to 6PM and Sundays from 10AM to 5PM.